An acoustic profiler for turbulence study presented at ETC 2019
The 17th edition of the European Turbulence Conference gathered 534 participants in Turin, italy from September 3rd to 6th, 2019.
We presented our velocity profiler dedicated to turbulence and sediment transport studies, the UB-Lab 2C, and the MESURE measurement campaign.
It was also the opportunity to discuss at our booth about participant's applications and showing them a demonstration of our technology with a small flume.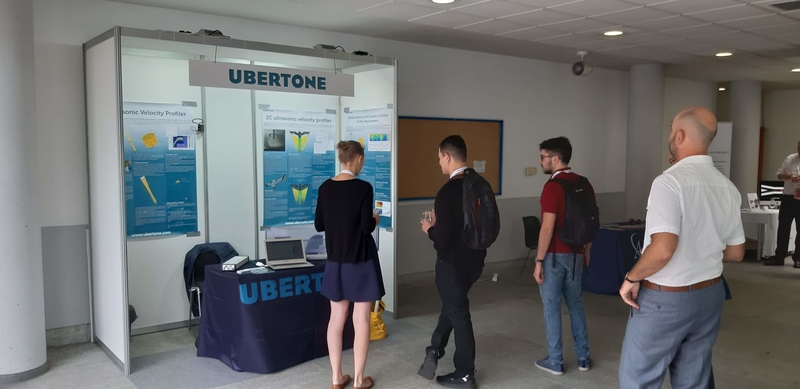 And as a more casual opportunity to meet, a cocktail reception was organized in the old university building and the conference dinner took place in the National Automobile Museum.