Our core activities
UBERTONE is a medium-sized company located in the beautiful landscape of the Rhine Valley, between the Vosges, the Swiss Jura and the Black Forest. Through innovation and determination, the company has grown since 2010 to become one of France's leading manufacturers of ultrasonic measurement instruments for liquids.
The company is specialized in the development and manufacturing of high resolution velocity and acoustic turbidity profilers for scientific applications and OEM acoustic measurement instruments for industries.
By assessing sewerage management, environmental monitoring and industrial processing needs and constraints, UBERTONE provides solutions for measurements in open channel flows (sewage networks, wastewater treatment plants, physical models, small rivers...) or closed-conduit flows (pipes, experimental setup…).
We also offer services such as :
measurements campains,
in-situ calibration of flowmetering equipments,
velocity and turbidity data analysis.
With more than 15 years of experience in ultrasound measurements, our team, highly qualified in physics and electronics, works constantly to improve our products while providing a high-quality client support.
Download our commercial booklet.
They trust us
UBERTONE sells devices worldwide. Amongst our customers:
The Ubertone team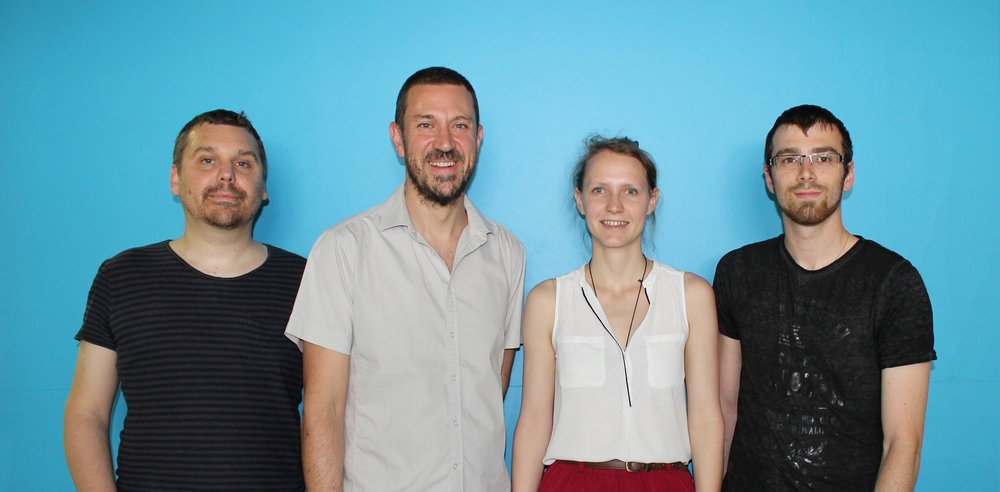 C. Zuger, S. Fischer (founder), M. Burckbuchler, A. Schaeffer